Hops have been grown in Oregon for nearly two hundred years. The Willamette Valley's rich soil and temperate climate favored the plant, and drew farmers from around the country.  By 1905, Oregon was the main producer of hops in the United States.
The labor-intensive harvest brought much-needed commerce to the Valley's small communities. Industries of support housed and fed workers, and provided transportation and entertainment.
A thriving brewing industry in Salem grew hops production in the early twentieth century. Long before today's microbreweries, beer was local because shipping hops was expensive. Due to the importance of hops to the community, the Valley was called the "Hops Center of the World".
The Salem area remained the major hops growing region in the US through the 1940s. Although alcohol prohibition in the 1920s and the Great Depression a decade later negatively impacted the industry, US production soared while Europe was at war.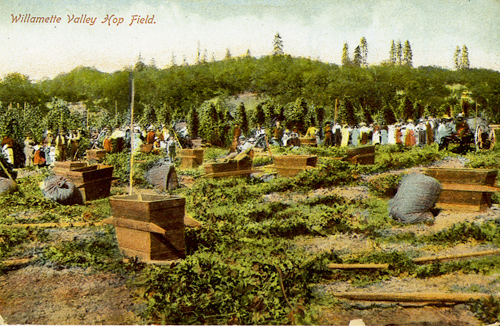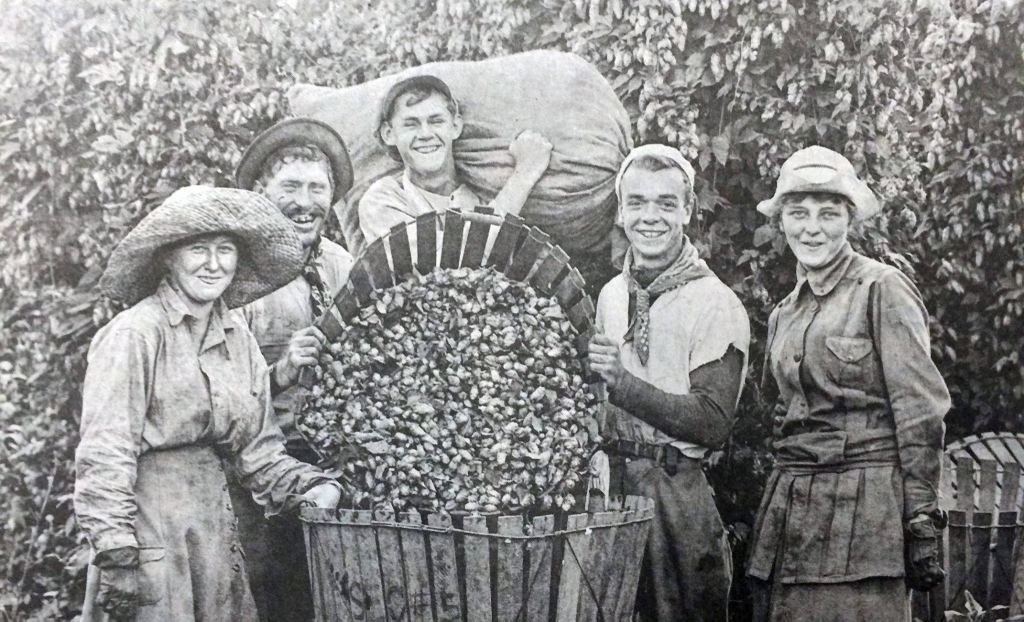 The switch to mechanized labor in the 1950s dramatically changed hops farming. Farms that invested in mechanical pickers expanded operations to pay for the equipment—and farms that didn't were priced out of the market.
Cultivation of new hops varieties, many developed at the Crop Science Department at Oregon State University, produced plants that are more disease- and pest-resistant and has improved the quality and variety of beer flavors.
The Willamette Valley now grows five percent of the world's hops, with fewer than 30 families still in the business. And the growing craft brewing industry again places the focus on locally-sourced ingredients. Oregon's rich hop history is one reason for the great variety and quality of our beers—a tradition we are proud to continue.